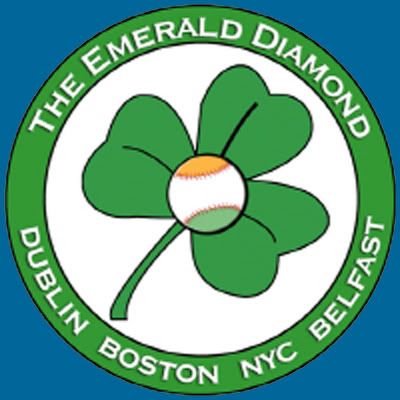 Happy St. Patrick's Day Red Sox Nation. Our boys will take the field today in their traditional green uniforms as they take on the Marlins at 1:05pm. With it being St. Patrick's Day and all I figured there could be no more appropriate time to let you all know about a new documentary that's currently touring around the country.
The name of the movie is called the "Emerald Diamond" and it documents baseball in Ireland. From viewing clips, and watching the trailer this looks like a really interesting and solidly put together production. I, unfortunately, was not able to attend the screening when in Boston, however will see it the next chance I get. The Irish national team was comprised of around 70% natural born Irish members, and 30% of American Irish descent. (Some of whom played college ball for Boston College)
Please do yourself a favor and try to check out the movie when it enters your city. Below I'll provide links for the official site as well as the directors blog. Happy St. Patrick's Day again, and cheers.
http://irishbaseballmovie.com/
http://irishbaseballmovie.blogspot.com/