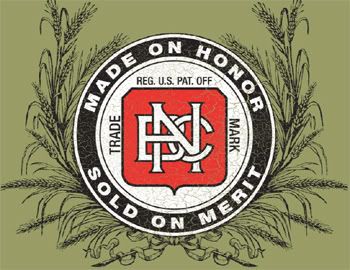 Anyone who personally knows me knows that there are three things that I really like in life. The Red Sox, Music, and Beer. Think of it as a holy trinity of sorts for me. Earlier this week, as I was flipping through the pages of the 'Dig' on the T, I read an article and saw an ad stating that Narragansett Beer was making a comeback, and I couldn't be any happier.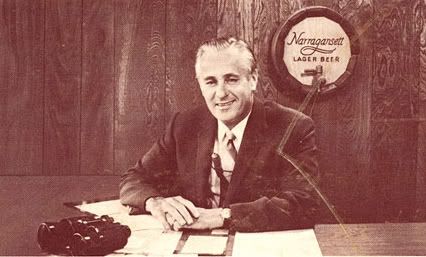 The legendary Curt Gowdy
Every summer, for what's going on over five decades, my family has vacationed in the Narragansett, Point Judith, Galilee area, and we've always enjoyed a 'Gansett (most preferably at the Port Side Restaurant, best place for seafood in New England by the way). My father would tell me stories that would involve the drinking of Narragansett beer with his friends and family all the time. He'd also mention Narragansett Beer and the Red Sox in the same breath a lot. Narragansett Beer was the official sponsor of the Red Sox for 25 years and the legendary Curt Gowdy was a spokesman and proponent of this fine brew. This was an iconic beer of the 50's that was THE beer of New England, and I think it's time we start taking the power back. Why drink a St. Louis light beer (Bud) when you can have a tastier local brew that's not too heavy.
I urge everyone out there reading this to try and encourage their local pub or package store to start carrying 'Gansett. It's a beer of our heritage that doesn't try and to pretend to be anything it isn't. It's not cheap college beer, it's not dirty hippie beer, it's not pretentious beer snob beer, it's beer to have in your backyard while listening to WEEI. And that's a beer I'd like to drink.
Please visit their website and give them a look over as well as a vote of support. Hey, neighbor! Have a Gansett!!